Teaching and Instruction Resources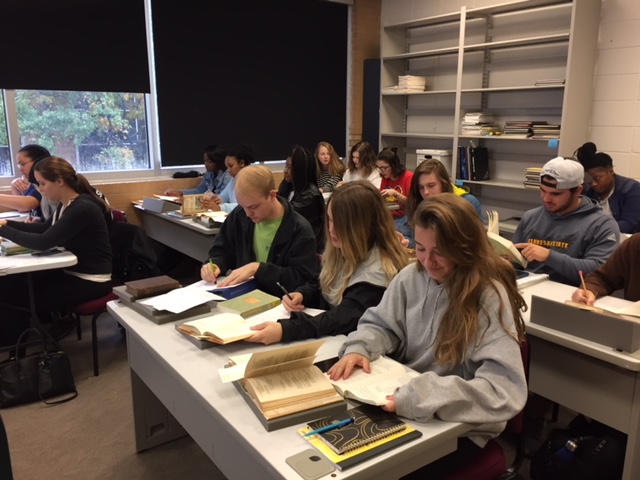 As the number of online and hybrid courses increase at KSU, the Bentley Rare Book Museum is dedicated to providing digital access to select materials from our collections. The items in these collections are meant to enhance, and at times, supplement in-person rare book instruction. All items represented in this collection are physically housed in the Bentley Rare Book Museum.
The digital reproductions on this site are provided for research consultation and scholarly purposes only. To request permission to publish, reproduce, publicly display, broadcast, or distribute this material in any format outside of fair use please contact the Kennesaw State University Archives and/or copyright holder.
Collections in this community
Recent Submissions