The Legacy of Pierce Egan in Sports Journalism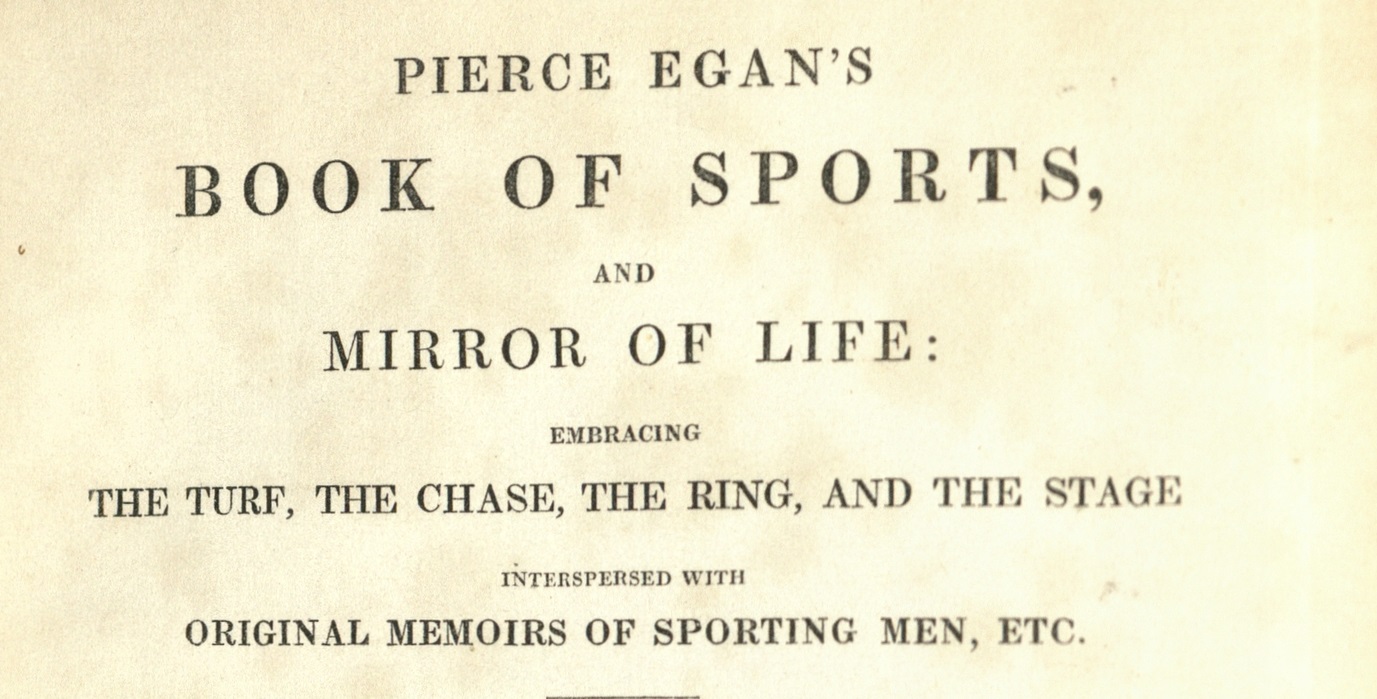 The following excerpts were digitized and curated for Dr. Catherine Lewis's American Studies course on sports in America (AMST 3740). These excerpts demonstrate how the works of nineeteenth-century British sports writer Pierce Egan contributed to the overall development of sports journalism in the West.
The digital reproductions on this site are provided for research consultation and scholarly purposes only. To request permission to publish, reproduce, publicly display, broadcast, or distribute this material in any format outside of fair use please contact the Kennesaw State University Archives and/or copyright holder.
Recent Submissions