Tommie Hill Davis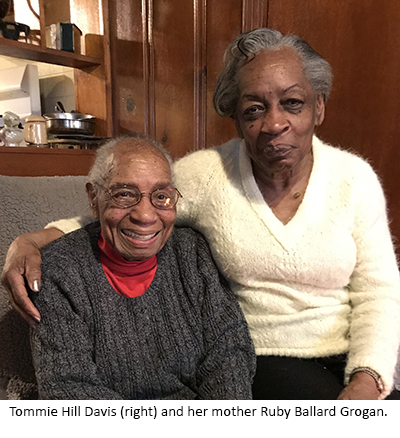 Born in 1944, Tommie Hill Davis moved from Marietta to Smyrna, Georgia, as a child. She was among the first students to attend the Rose Garden Hill School there before returning to Marietta with her family and settling in Robinson Court in the Fort Hill Homes housing project. Davis attended Lemon Street Elementary School and Lemon Street High School. As an adult, she owned a house-cleaning business, worked in the lunchroom at Lemon Street Elementary, taught in the Head Start program at Wright Street School, and worked in the health clinic at West Side Elementary. Today, Davis is active in reunions of the class of 1963.
Listen to the audio recording of her oral history interview.
The digital reproductions on this site are provided for research consultation and scholarly purposes only. Copyright is retained by the authors of items as stipulated by United States copyright law. To request permission to publish, reproduce, publicly display, broadcast, or distribute this material in any format outside of fair use please contact the Kennesaw State University Archives and/or copyright holder.
Recent Submissions