Pearl Riley Freeman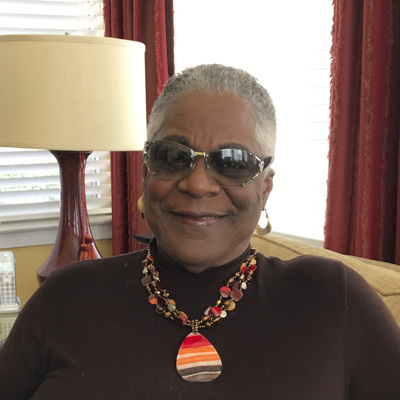 Born in 1948, Pearl Riley Freeman grew up in the Louisville neighborhood in Marietta, Georgia. She attended Lemon Street Elementary School and Wright Street School before entering Lemon Street High School in 1962. After graduation she married Oscar Freeman and worked for the city of Marietta for 33 years, first in customer service with the Board of Lights and Water and later as manager of the tax department. Freeman also supported her husband Oscar's work with the Cobb County Branch of the NAACP (National Association for the Advancement of Colored People), increasing membership, opening the first local office, advocating for students in local schools, and starting the annual Freedom Fund Banquet.
Listen to the audio recording of her oral history interview.
The digital reproductions on this site are provided for research consultation and scholarly purposes only. Copyright is retained by the authors of items as stipulated by United States copyright law. To request permission to publish, reproduce, publicly display, broadcast, or distribute this material in any format outside of fair use please contact the Kennesaw State University Archives and/or copyright holder.
Recent Submissions