Anthony Coleman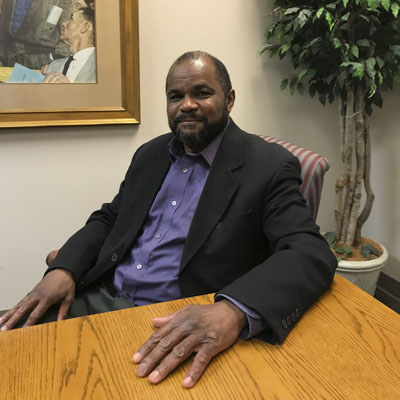 Born in 1957, Anthony Coleman grew up in Marietta, Georgia, where he attended Lemon Street Elementary School, Allgood Elementary School, Marietta Junior High School, and North Cobb High School. Coleman represented Ward 5 on the Marietta City Council from 2001 to 2016 and has served on the Executive Board of the Cobb County Branch of the NAACP. He has also served as an Associate Minister at the Vision for Souls Family Worship Center in Mableton, Georgia. Mr. Coleman was previously interviewed in 2009 for the KSU Oral History Project in the Cobb County NAACP/Civil Rights series.
Listen to the audio recording of his oral history interview.
The digital reproductions on this site are provided for research consultation and scholarly purposes only. Copyright is retained by the authors of items as stipulated by United States copyright law. To request permission to publish, reproduce, publicly display, broadcast, or distribute this material in any format outside of fair use please contact the Kennesaw State University Archives and/or copyright holder.
Recent Submissions
Anthony Coleman, Marietta City Council flyer, circa 2016.

Oral history interview of Marietta local Anthony Coleman, February 3, 2020.

(

Kennesaw State University Archives

,

2014-08-29

)