Karl Von Hagel Collection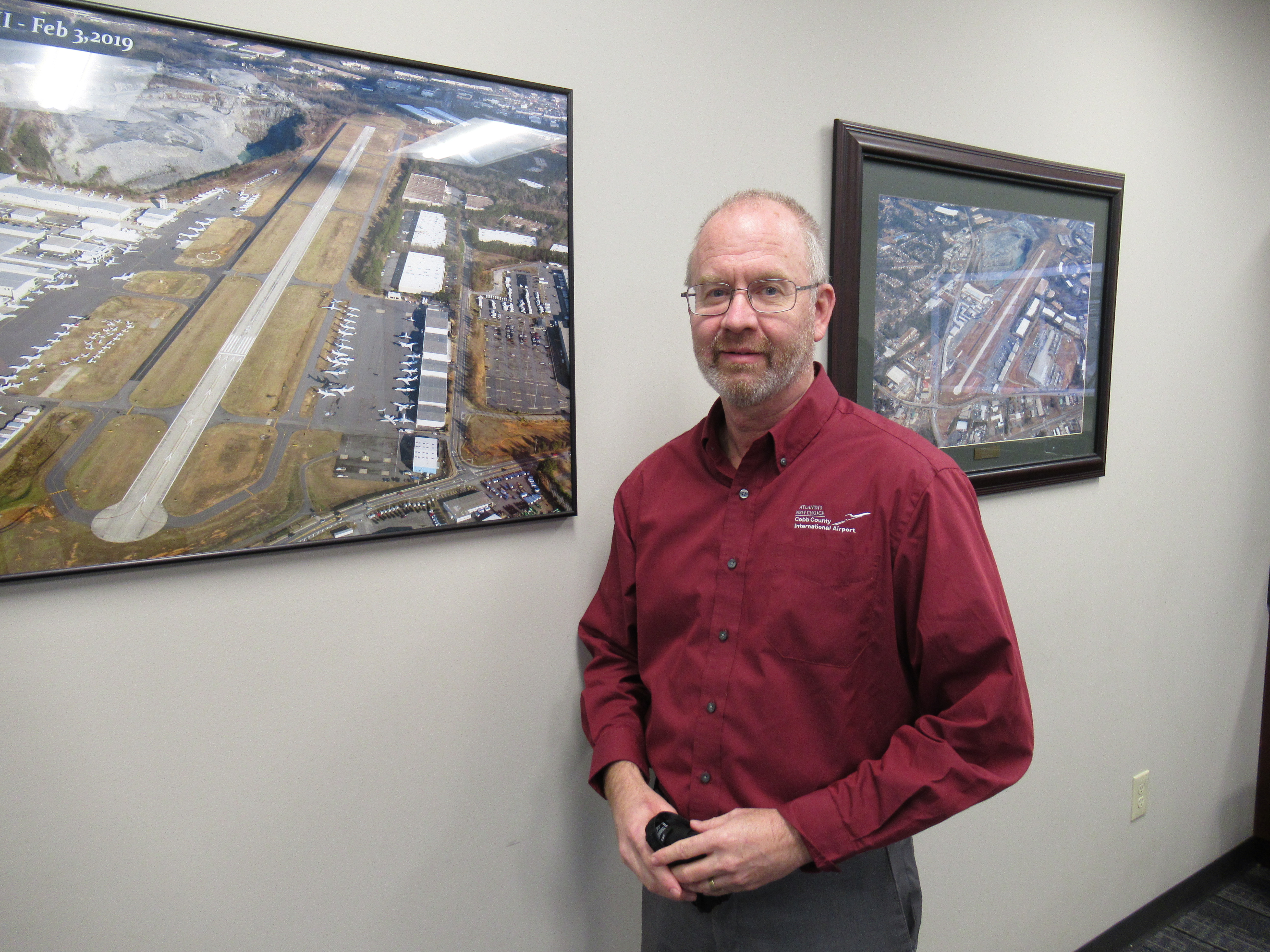 Karl Von Hagel at Cobb County International Airport, February 2021
Born in 1964, Karl Von Hagel grew up in Ohio. He works as the airport manager at Cobb County International Airport, a position he's held since 1993. Before arriving in Georgia, Von Hagel held airport management positions in Michigan and Ohio. He has a bachelor's degree in aviation transportation from Ohio State University. Von Hagel has overseen the transformation of Cobb County International Airport from a small regional runway to a global corporate airport.
Listen to the full audio recording of Karl Von Hagel's oral history interview.
Related collections:
The digital reproductions on this site are provided for research consultation and scholarly purposes only. Copyright is retained by the authors of items as stipulated by United States copyright law. To request permission to publish, reproduce, publicly display, broadcast, or distribute this material in any format outside of fair use please contact the Kennesaw State University Archives and/or copyright holder.
Recent Submissions
Oral history with airport manager at Cobb County International Airport, Karl Von Hagel.