Sam Tate Springer Collection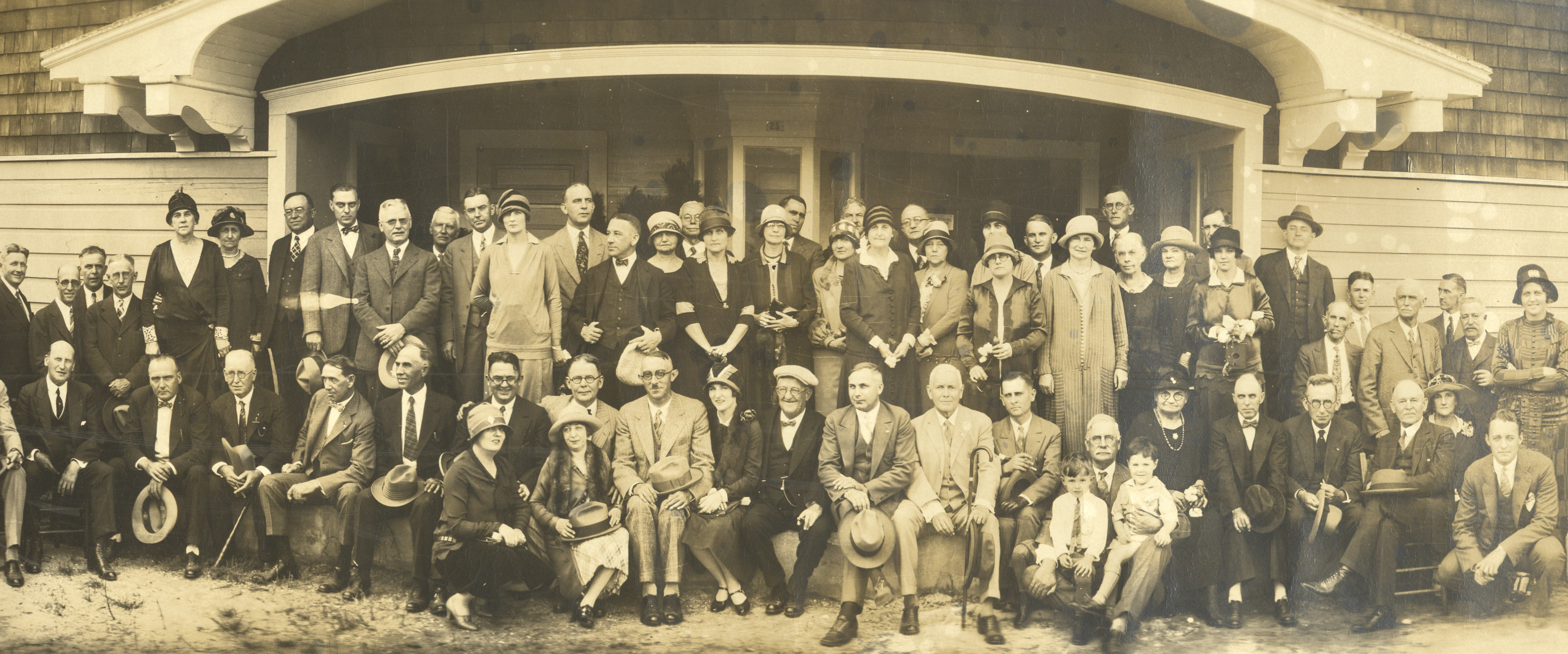 Community members including Georgia Marble Company president Sam Tate (holding children) in front of the Tate Gym, Tate, Georgia, ca. 1920s
Born in Marietta, Georgia, in 1985, Sam Tate Springer attended Southern Union State Community College and works in insurance and real estate. Springer is the great-great nephew of Sam Tate (1860-1938), president and general manager of The Georgia Marble Company in Tate, Georgia, from 1905 to 1938. The Sam Tate Springer Collection includes digitized photographs, newspaper articles, letters, books, and postcards documenting the history of the Tate family and community as well as the marble company. Items in the collection contributed to exhibits developed by the KSU Department of Museums, Archives and Rare Books (MARB) at the Old Pickens County Jail in Jasper, Georgia, and the historic Tate Depot in Tate.
Related collections:
The digital reproductions on this site are provided for research consultation and scholarly purposes only. Copyright is retained by the authors of items as stipulated by United States copyright law. To request permission to publish, reproduce, publicly display, broadcast, or distribute this material in any format outside of fair use please contact the Kennesaw State University Archives and/or copyright holder.
Recent Submissions