Dr. Kathleen Thompson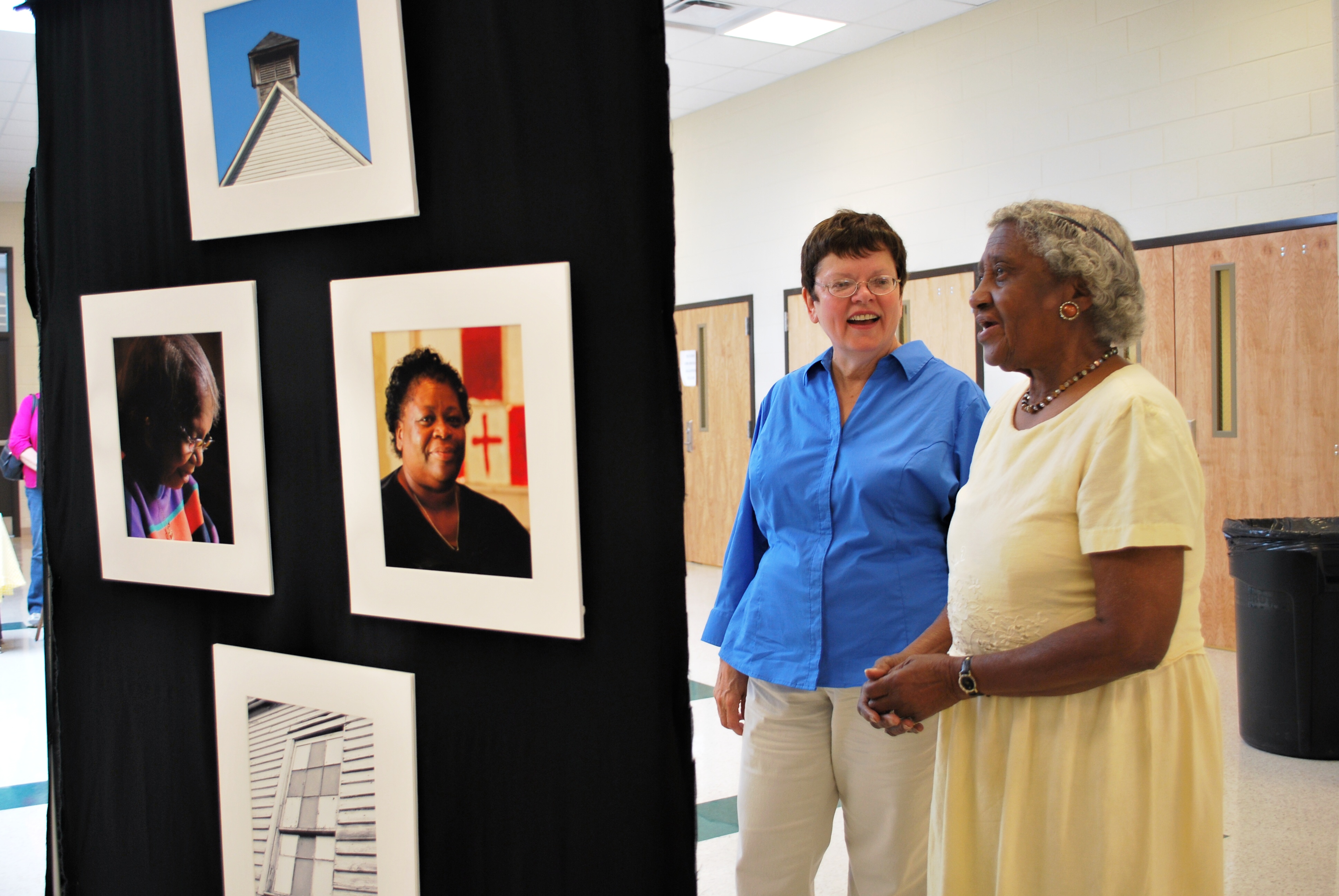 Dr. Kathleen Thompson (left) with Willie Mae Weaver (right) at the opening of a Black history photography exhibit at Pickens High School.
Dr. Kathleen (Kathy) Thompson is a published author and retired K-12 art teacher and college professor. She holds a Bachelor of Fine Arts from Wayne State University, a master's in supervision and a doctorate in art education from the University of Georgia. From 2009-2010, she researched and wrote an article series for the Pickens Progress about Black history in Pickens County. At the same time, she coordinated a photography exhibit, which was curated by Pickens High School students. Thompson continues to research, curate, and write about Northwest Georgia regional and local history.
The digital reproductions on this site are provided for research consultation and scholarly purposes only. Copyright is retained by the authors of items as stipulated by United States copyright law. To request permission to publish, reproduce, publicly display, broadcast, or distribute this material in any format outside of fair use please contact the Kennesaw State University Archives and/or copyright holder.
Recent Submissions