Justin Davis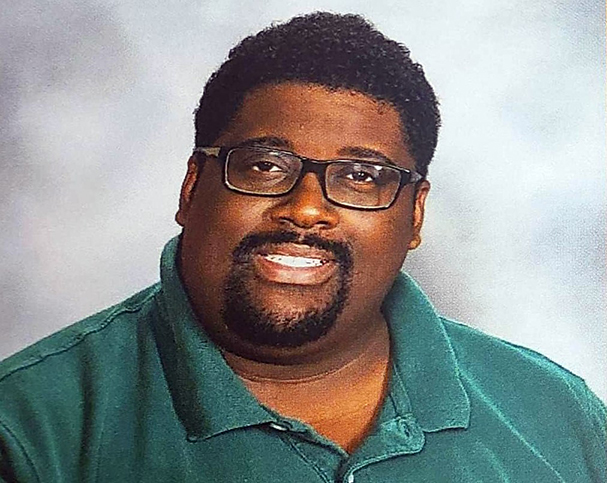 Justin Davis was born in 1987 in Canton, Georgia, and was raised in Tate, Georgia. He attended Pickens High School, Shorter University, and Reinhardt University, where he studied Piano Pedagogy and Music Education l. After briefly teaching music in Lithia Springs and Savannah, Davis returned to Pickens County and is currently the Music Specialist at Cloverleaf Elementary School, Cartersville, GA. He attends Mt. Calvary Baptist Church, where he's involved in music ministry. He is active in preserving local history and is a member of the Pickens County Commission, Tate Stewardship Committee.
Oral History interview:
The digital reproductions on this site are provided for research consultation and scholarly purposes only. Copyright is retained by the authors of items as stipulated by United States copyright law. To request permission to publish, reproduce, publicly display, broadcast, or distribute this material in any format outside of fair use please contact the Kennesaw State University Archives and/or copyright holder.
Recent Submissions
(

Kennesaw State University Archives

,

2021-09-17

)

Hazel Clark Buck, Mt. Calvary Community Homes, ca. 1980s

(

Kennesaw State University Archives

,

2021-09-17

)

Frances Anderson Davis, Smokey Hollow, ca. 1950s

(

Kennesaw State University Archives

,

2021-09-17

)

Nursing Class of Pickens Area Vocational-Technical School announcement, "Annie Hampton received from Jan Jackson Chattahoochee Tech," December 14, 1970

(

Kennesaw State University Archives

,

2021-09-17

)

Julian "Bunk" Hampton, Korean War, ca. 1950s

(

Kennesaw State University Archives

,

2021-09-17

)

Terry Davis, Mt. Calvary Community Homes, ca. 1980s

(

Kennesaw State University Archives

,

2021-09-17

)

Beauty Hampton (center), Regina "Peaches" Hampton Holmes, Cathy Sue Hampton Harshaw, Hampton Reunion.

(

Kennesaw State University Archives

,

2021-09-17

)

Unidentified, Ruby Dawson Hampton (sitting), Tara Davis, Justin Davis, Nita Hampton, baby, unidentified, Norma Davis, Hampton Reunion.

(

Kennesaw State University Archives

,

2021-09-17

)

Cathy Sue Hampton Harshaw, Eloise Hampton, Unidentified, Hampton Reunion, ca. 1980s

(

Kennesaw State University Archives

,

2021-09-17

)

Harper Davis, Tate Elementary School graduation

(

Kennesaw State University Archives

,

2021-09-17

)

Dorothy Veal, Emily Carolyn Green Bridges, Carolyn Bridges, Anthony Stephens, Justin Davis, Annie Hampton, Norma Davis

(

Kennesaw State University Archives

,

2021-09-17

)

Ruby Dawson Hampton, Smokey Hollow, ca. 1960s

(

Kennesaw State University Archives

,

2021-09-17

)

Julian "Jule" Hampton and Ruby Dawson Hampton, ca. 1960s

(

Kennesaw State University Archives

,

2021-09-17

)

Mattie Laura Hampton Davis, ca. 1960s

(

Kennesaw State University Archives

,

2021-09-17

)

Dorothy Hampton Preston, Annie Ruth Hampton Moody, Lois Hampton Cherry, unidentified, Rev. Douglas Hampton, Hampton Reunion, Mt. Calvary Apartments Community Center, ca. 1980s

(

Kennesaw State University Archives

,

2021-09-17

)

Clyde Davis, Jr., Pickens High School Graduate, 1986

(

Kennesaw State University Archives

,

2021-09-17

)

Mattie Laura Hampton Davis, ca. 1970s

(

Kennesaw State University Archives

,

2021-09-17

)

Ruby Dawson Hampton, ca. 1940s

(

Kennesaw State University Archives

,

2021-09-17

)

Ruby Dawson Hampton, Rothie Lawson, Mt. Calvary Baptist Homecoming

(

Kennesaw State University Archives

,

2021-09-17

)

Unidentified, Unidentified, Mattie Laura Hampton Davis, Unidentified, Ball Ground Elementary, ca. 1970s