In the Valley Collection, 1902-2019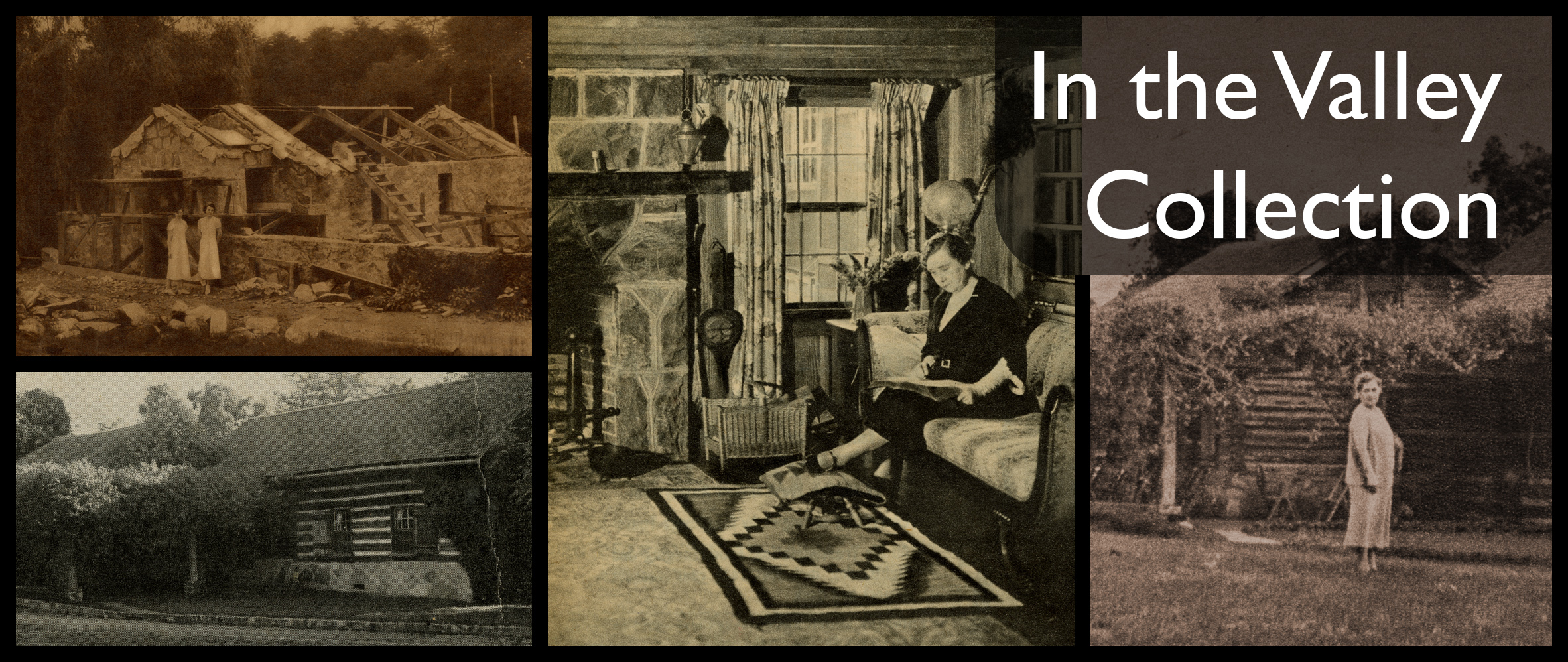 This collection contains material directly and indirectly related to Corra Harris, her family, and her home at In the Valley, Rydal, Georgia. There are a variety of materials in the collection including clippings, photographs, books, and other writings by Harris. The bulk of the materials are clippings about the property and Harris, articles and books by Harris from 1910 to 1935, and photographs of the Corra Harris Garden Club from 2000 to 2001.
Kennesaw State University received the property and its contents in December of 2008, donated by Mr. Jodie Hill. At that time, the materials represented in this collection were removed from the property for preservation and storage in KSU's Archives and Special Collections under the Department of Museums, Archives and Rare Books. KSU maintained the property until February 19, 2020, when ownership was transferred to Bartow County and the Etowah Valley Historical Society (EVHS). The agreement included a provision that the archival collection remain in the KSU Archives.
The KSU Archives and Special Collections maintains a partnership with the Etowah Valley Historical Society to serve as an educational resource for the Corra Harris Homestead.
Recent Submissions