Lemon Street (Marietta, Ga.) photographs and calendar, circa 1940-2004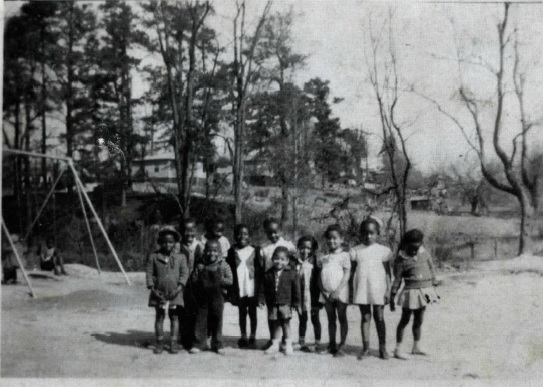 Lemon Street, located in Marietta, Georgia, is a historic area for black life. Prior to integration efforts in the 1960s, Lemon Street was home to educational facilities, housing structures, and religious organizations for African Americans. Some of these buildings included Lemon Street Elementary School, Lemon Street High School, the Fort Hill Homes, and the historic Zion Baptist Church. Post-integration, Lemon Street remains a thriving and iconic area for African American life in Marietta. The Lemon Street (Marietta, Ga.) photographs and calendar collection consists of five photographic prints and a calendar with photographic reproductions documenting African American life on historic Lemon Street. The calendar contains photographic reproductions of students and teachers who attended the Lemon Street School, circa 1940s-1950s, and the photographs include a class picture circa 1945, the first babies born in the Fort Hill Homes circa 1940, and two social events. All materials are housed at the Kennesaw State University Archives. The collection was donated by Roy Myers - a resident of Marietta.
Copyright for Official University records is held by Kennesaw State University; all other copyright is retained by the authors of items in these papers, or their descendants, as stipulated by United States copyright law. Permission to publish, reproduce, publicly display, broadcast, or distribute this material must be secured from the repository and/or copyright holder.
Recent Submissions