Blair Family Papers, 1914 - 1950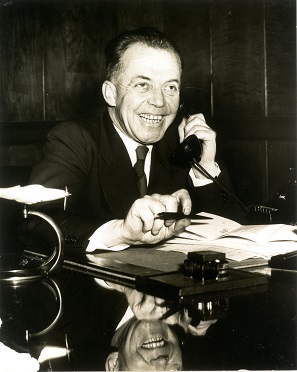 A collection of scrapbooks, papers, and photographs pertaining mainly to the 1940s, while L.M. (Rip) Blair was mayor of Marietta, Georgia, and the Bell Aircraft Company was transforming the local economy and culture. The collection also includes a number of blueprints for public projects in Marietta and Fair Oaks from 1938 to 1941. For full access to the collection, visit the Kennesaw State University Archives and Special Collections.
The digital reproductions on this site are provided for research consultation and scholarly purposes only. Further distribution and/or any commercial use of the works from this site is strictly forbidden without the permission of Kennesaw State University, Department of Archives, Rare Books and Records Management.
Recent Submissions
(

Kennesaw State University Archives

,

1942-01-24

)

(

Kennesaw State University Department of Museums, Archives and Rare Books

,

1950

)

Photos showing the area of downtown Marietta during the late 1940s and early 1950s.