Theatre in the Square Collection (Marietta, Ga.), 1982-2012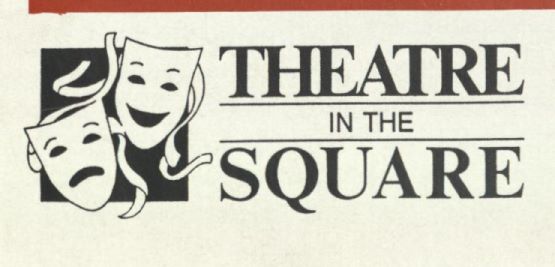 Theatre in the Square was founded in 1982 by Michael Horne and Palmer Wells. Originally located in the former banquet hall of the old Marietta Depot restaurant, with a seating capacity of 85 and the first professional theatre in Cobb County, it later moved in 1985 to a larger space off the historic Marietta Square in downtown Marietta, Georgia. It was a non-profit organization governed by a volunteer Board of Directors made up of civic leaders from around the Atlanta metropolitan area. It was a full production professional theatre presenting year-round theatrical productions on two stages, the main 225-seat stage and the 125-seat Alley Stage, and presented about 445 performances yearly, including Broadway and Off-Broadway-type productions, award winning plays, original works, modern classics, musicals, as well as children's productions, a show in celebration of Black History Month, a playreading series, and holiday musicals. The theatre also offered a variety of educational and outreach programming, including shows for students in grades K-12 and college, and acting classes for children, teenagers, adults, and senior citizens.
Theatre in the Square was the largest arts organization in Cobb County and produced edgy and sometimes controversial plays, receiving praise from regional and national critics. It received various grants, including the first organization in Cobb County to receive one from the National Endowment for the Arts, awards such as the ACLU's First Amendment Award for its support of artistic and personal freedom, and high praise from the Atlanta theatre community for its eclectic mix of plays and high production values. In 2007, the theater embarked on a campaign to refurbish and expand its facilities, however, 2008 brought forth the financial collapse and resulted in the demise of several financial contributions by large donors. Additionally, several ongoing grants did not materialized, such as those from the Metropolitan Atlanta Arts Fund and the Georgia Council for the Arts, and others diminished in funding. By 2011, the theater was undergoing a funding crisis, and eventually closed its doors in March 2012.
For more information, see finding aid: Theatre in the Square Collection (Marietta, Ga.), 1982-2012
Copyright for Official University records is held by Kennesaw State University; all other copyright is retained by the authors of items in these papers, or their descendants, as stipulated by United States copyright law. Permission to publish, reproduce, publicly display, broadcast, or distribute this material must be secured from the repository and/or copyright holder.
Recent Submissions
(

Kennesaw State University Archives

,

1993

)

Television news clips pertaining to the Cobb County Board of Commissioners arts funding controversy in 1993.

Three newspaper clippings related to the Theatre in the Square in Marietta, Georgia: "Dispatch from the culture war" (The Washington Post, January 29, 1995) and "Furor takes Marietta theater by surprise" (The Atlanta-Journal ...